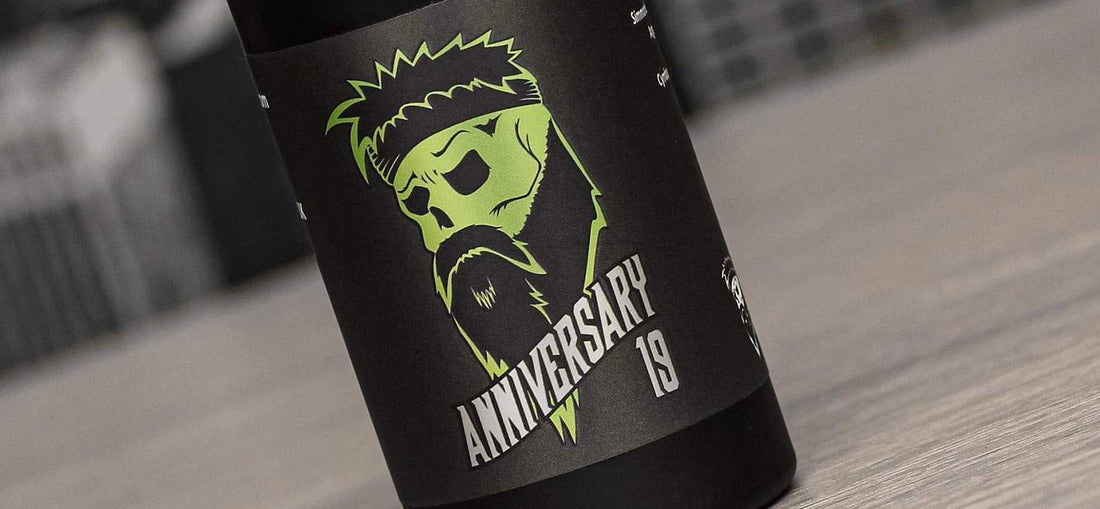 This Is The Freshness With Anniversary 19
I have always been a man of beards, and my quest for the perfect beard care product led me to discover a fresh beard oil that stands a cut above the rest. Enter the Anniversary 19 Braw Beard Oil - a fusion of rejuvenating ingredients with a crisp, refreshing scent that breathes freshness into your daily beard grooming routine.
The base of this fresh beard oil is a powerful blend of hempseed, argan, jojoba, and vitamin E oil, each providing direct benefits to your beard. Allow me to dive into the specifics of each.
The base oil ingredients.
Hemp seed oil.
I am starting with hemp seed oil, which I consider the 'underdog' of beard care. This incredible ingredient is obtained from hemp plant seeds and is loaded with essential fatty acids like omega-3 and omega-6. Many studies have shown that these fatty acids foster healthy hair growth and ward off dryness, making your beard look healthier and feel softer.
Argan oil.
Next, argan oil, widely known as 'liquid gold,' earns its name with good reason. Rich in vitamin E and essential fatty acids, argan oil is celebrated for its moisturising and softening properties. It works wonders in taming frizz and adding a lustrous shine to your beard, enhancing its overall look and feel.
Jojoba oil.
Another significant component of this fresh beard oil is jojoba oil. What's remarkable about jojoba oil is its similarity to sebum, our skin's natural oil. This resemblance makes it an excellent moisturiser for the skin and beard. Additionally, it balances oil production, promoting healthier beard growth and preventing common problems such as beard dandruff or itchiness.
Vitamin E oil.
Vitamin E oil further fortifies this blend. As a potent antioxidant, it protects your hair and skin from environmental damage. Moreover, it stimulates hair follicles and improves blood circulation to the scalp, fostering healthier and stronger beard growth. Additionally, vitamin E oil helps retain moisture, preventing split ends and brittle beard hairs.
Onto the freshness.
But what distinguishes Anniversary 19 as a fresh beard oil is its distinctive addition of lemongrass and corn mint. Beyond its refreshing aroma, Lemongrass is reputed for its antimicrobial and anti-inflammatory properties. It helps keep your skin clean and fresh, protecting it from infections and inflammations. Its refreshing scent brings a feeling of freshness and revitalisation.
The role of corn mint in this blend is twofold - offering benefits for your skin and senses. Corn mint's cooling sensation effectively soothes irritated skin beneath your beard. On the other hand, its menthol-like aroma complements the lemongrass, providing an overall fresh, fantastic scent profile that stimulates your senses.
The result.
Anniversary 19 is a fresh beard oil which I enjoy using regularly. Its powerful blend of nourishing oils and the refreshing scents of lemongrass and corn mint has transformed my beard grooming routine into a refreshing ritual. For all beard lovers out there seeking a fresh, invigorating experience in their beard care, this one's definitely for you.
Click HERE to grab yours.
Thank you for reading; I hope it has been helpful.
JJ
Join the #Brawtherhood
Scottish beard care.
Born in Scotland, enjoyed Worldwide.
P.S. Use code – brawblog – at www.brawbeard.com for 10% off
Follow Braw Beard:
Instagram – http://instagram.com/@brawbeardoils
Facebook – http://facebook.com/brawbeardoils/
Twitter – http://twitter.com/@brawbeardoil
Subscribe to the Braw Beard Youtube channel for more videos. https://www.youtube.com/brawbeard
Catch up on the Braw Cast podcast HERE
Youtube – HERE
Spotify – HERE
Apple Podcasts – HERE
Google Podcasts – HERE