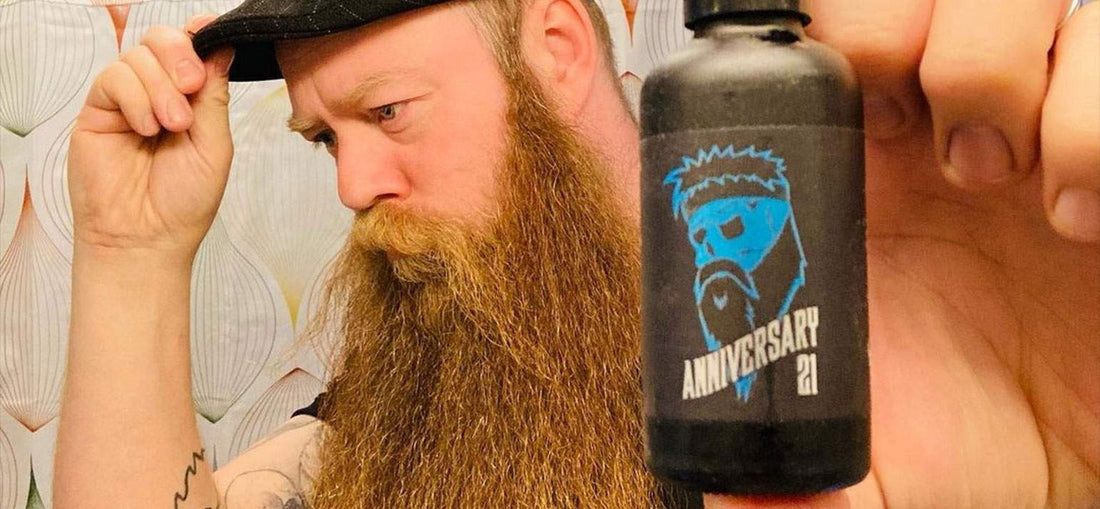 Delving Into The Unique Beard Oil Ingredients Of Anniversary 21
As someone who takes beard grooming seriously, the desire for improving products is an ongoing journey. But when you stumble upon a product that stands out, it's worth sharing. And today, I want to talk about the Anniversary 21 from Braw Beard, a unique beard oil fragrance that has impressed me on many levels.
First, let's look at the base oils that make up this potent blend: hempseed oil, argan oil, jojoba oil, and vitamin E oil. These aren't just randomly chosen oils; each plays a crucial role in maintaining and promoting the health of your beard.
The Base Oils
Hempseed oil
Known for its rich essential fatty acid content, has been shown in research to promote healthy hair growth and prevent dryness. Since incorporating this oil into my routine, my beard has felt softer and more manageable.
Argan oil
A product native to Morocco and often dubbed 'liquid gold', offers a wealth of benefits for hair health. It's rich in vitamin E and essential fatty acids, known to moisturise and soften hair. With this oil in the mix, my beard looks less frizzy and glossy.
Jojoba oil
This closely mirrors our skin's natural oil, sebum, making it an excellent natural moisturiser. It has helped maintain my beard health and prevent issues like beard dandruff or itchiness - problems I used to grapple with regularly.
Vitamin E
The addition of Vitamin E oil provides potent antioxidant protection for your hair and skin. It supports hair follicles and improves blood circulation to the scalp, thus promoting healthier and stronger hair growth. Furthermore, it helps retain moisture, preventing split ends and brittle beard hairs.
What makes this a unique beard oil fragrance?
What truly sets Anniversary 21 apart and gives it the title of a 'unique beard oil' are the added essential oils - juniper, marjoram, and palmarosa.
Juniper oil
This lends a fresh, clean scent to the mix. It's not just about the fragrance, though. This oil is known to have antiseptic properties, which can help keep your beard clean and free from irritants.
Marjoram oil
Marjoram is known for its warm, spicy scent and calming properties. It's often used in aromatherapy to relieve stress and tension. Adding marjoram to this blend offers relaxation to your beard grooming routine.
Palmarosa oil
It brings a rosy, lemony fragrance to the table. But beyond that, it's known for its hydrating properties and ability to balance sebum production in the skin. This can significantly benefit those with dry or imbalanced skin under their beard.
The result
In my experience, the Anniversary 21 beard oil is a true game-changer. The unique blend of carrier and essential oils doesn't just treat the beard; it offers a sensory experience that makes grooming a pleasure rather than a chore. So, if you're searching for a unique beard oil that provides both functionality and a bit of luxury, the Anniversary 21 is worth a try.
Click HERE to grab yours.
Thank you for reading; I hope it has been helpful.
JJ
Join the #Brawtherhood
Scottish beard care.
Born in Scotland, enjoyed Worldwide.
P.S. Use code – brawblog – at www.brawbeard.com for 10% off
Follow Braw Beard:
Instagram – http://instagram.com/@brawbeardoils
Facebook – http://facebook.com/brawbeardoils/
Twitter – http://twitter.com/@brawbeardoil
Subscribe to the Braw Beard Youtube channel for more videos. https://www.youtube.com/brawbeard
Catch up on the Braw Cast podcast HERE
Youtube – HERE
Spotify – HERE
Apple Podcasts – HERE
Google Podcasts – HERE