Regular price
Sale price
$28.00 USD
Unit price
per
Sale
Sold out
Introducing Grafter, the Braw Beard oil for the relentless spirit.
Invoke the primal essence of freshly hewn timber with our master-crafted beard conditioning oil, a tribute to every undying grafter. Be enveloped in a robust blend of sweet cedarwood and the warm, fruity undertones of rosewood. This isn't just a scent; it's a statement of unyielding passion.
Blended with precision from nature's finest:
Hempseed Oil: The backbone, believed to boost beard growth.
Rosewood: Known not just for its invigorating scent but also its aphrodisiac properties.
Cedarwood: More than its sweet woodsy charm, it's a guardian for your skin, with sedating properties to soothe and alleviate itching.
Distinguishing features of Grafter:
100% Natural: A commitment to nurture every beard strand purely and effectively.
Non-Greasy Formula: For an impeccable, fresh finish.
Handmade in Scotland: Passionately concocted in small batches to ensure perfection.
While Grafter won't transform you into the ultimate emblem of manliness (that's your job!), it undoubtedly carries an aroma that's irresistibly good and is backed by proven efficacy. In its 50ml guise, Grafter Beard oil offers 3-6 months of diligent care tailored for your beard's splendor. For the hardworking soul seeking a grooming companion as steadfast as they are: Embrace the essence of Grafter.
Ingredients: Cannabis sativa seed oil (Hempseed), Simmondsia chinensis seed (Jojoba) oil, Tocopherol (Vitamin E), Juniperus viginiana wood oil Cedarwood), Aniba rosaeodora oil (Rosewood), Limonene*, Linalool*, Benzyl benzoate*, Geraniol* 
*(naturally present in the essential oils)
Shipping & Returns

Free Royal Mail shipping on UK orders over £50 & fast international shipping with DHL.

14 days return if you aren't satisfied. See T&Cs
Share
View full details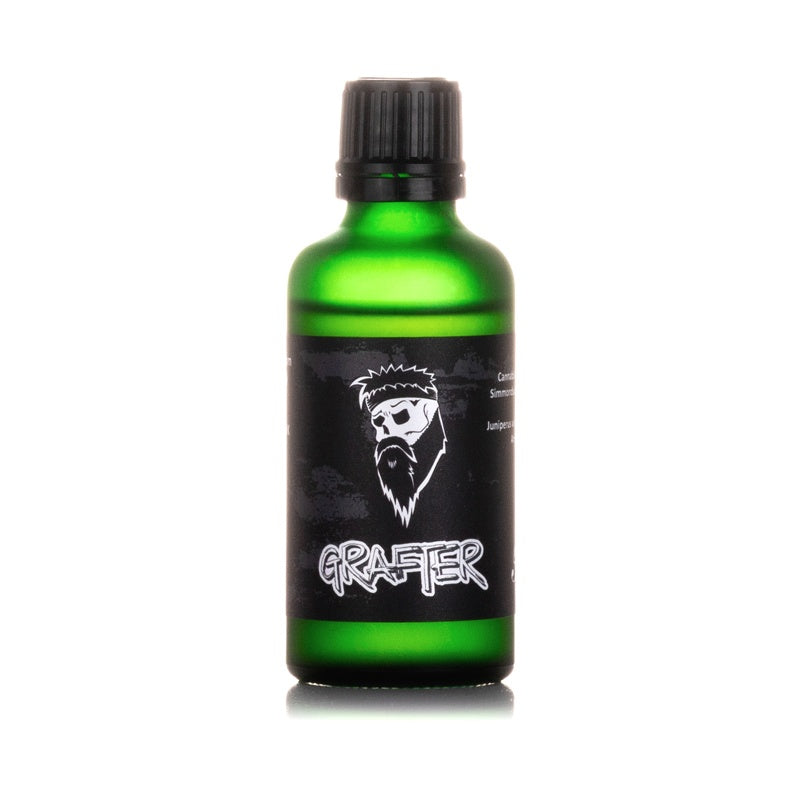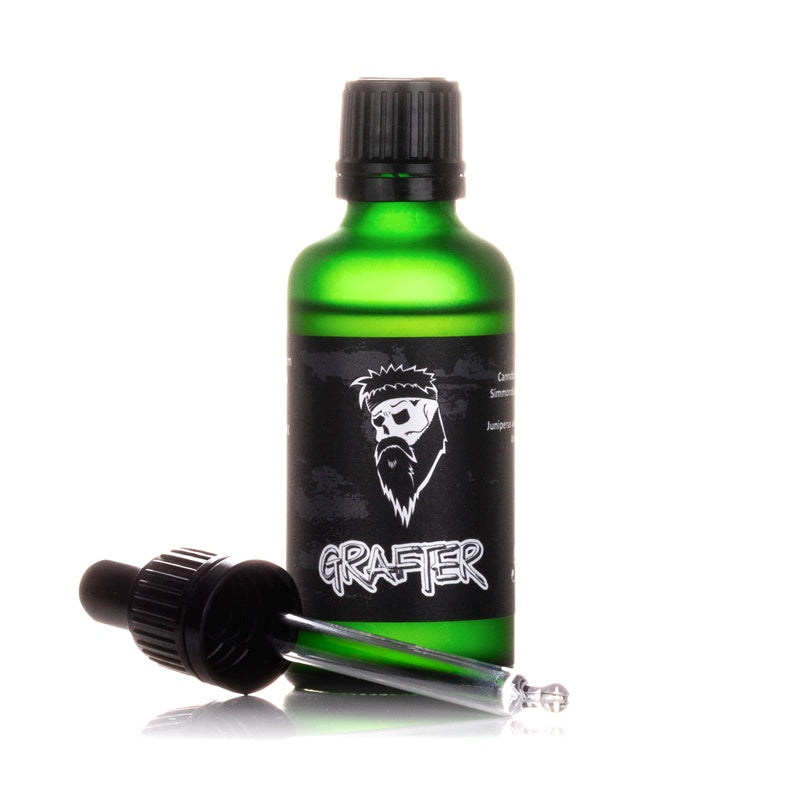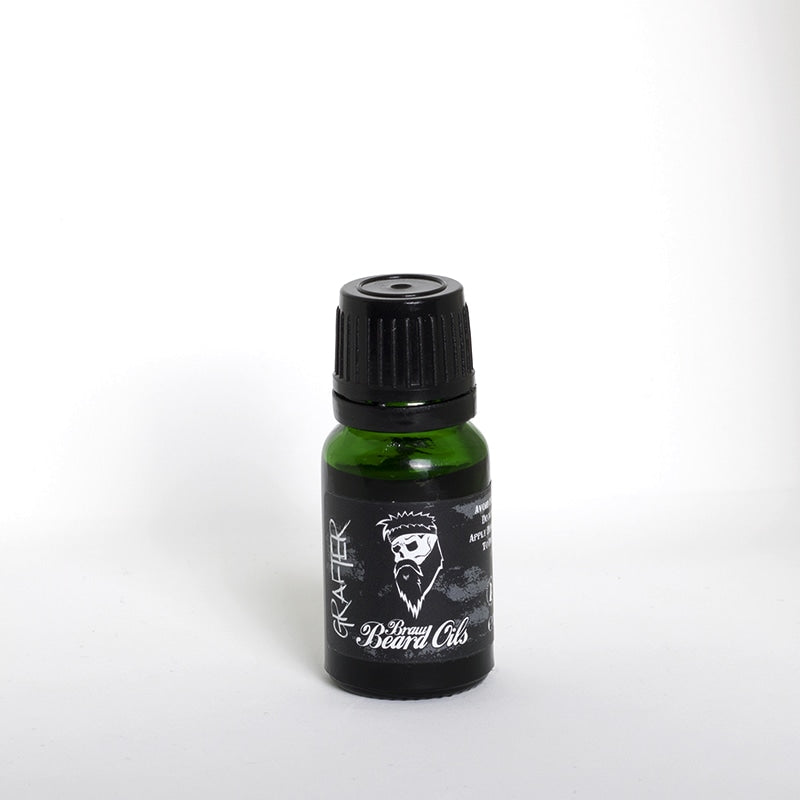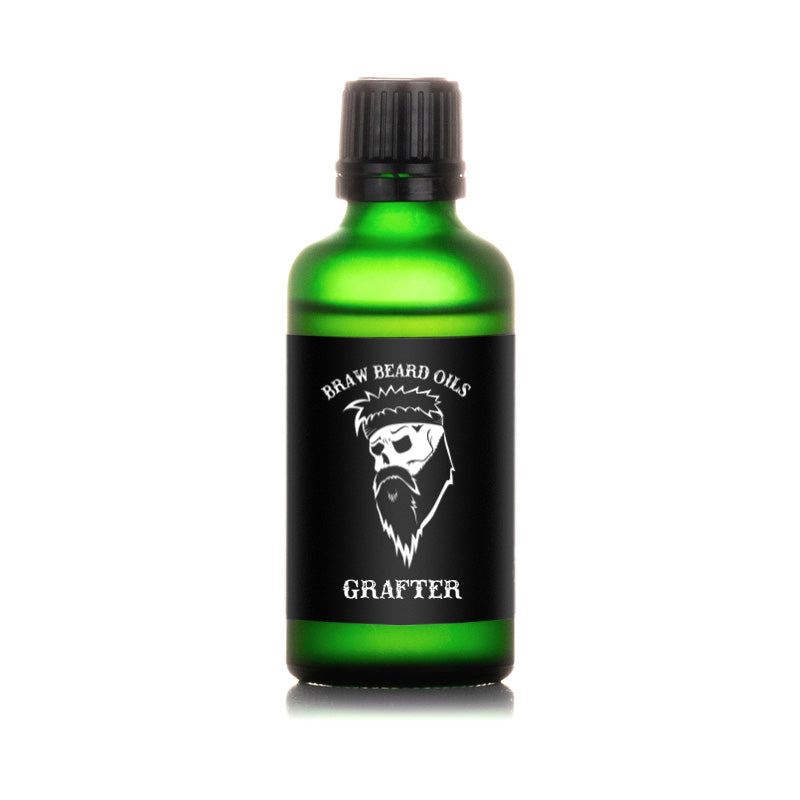 Lovely smell and easy to use dropper Great combination
Smells odd but works well
Not a massive fan of the smell. Reminds me of old cut grass. That being said, it works very well at keeping my beard looking and feeling healthy. I'll be trying the other oils in the future.
Grafter Beard Oil
Grafter is in a tie for my 2nd place Brawbeard Oils with Wulver! Always one or the other on my counter at any time. Along with Heather, my first choice beard oil.
I've had many other Braw oils, and all have a pleasant scent. You can't go wrong with their oils, butters, streetware and other accessories. All products are professional packaged with 100% quality. I am an overseas customer and always have top-notch delivery with the courier service.
Grafter Beard Oil
Old faithful…. Think it's my favourite!! I keep trying other but come back to Grafter
Tbh… All the Braw products I've used have been great
Grafter for the man who grafts👍
Grafter was my first purchase years ago and regularly go back to it. Love the scent. The oil instantly works. I've seen me miss some days and beard gets and skin get dry
Few drops and boom what a feeling. I have no hesitation in buying any products from John at brawbeard you're guaranteed quality and his service and customer focus is phenomenal 👍