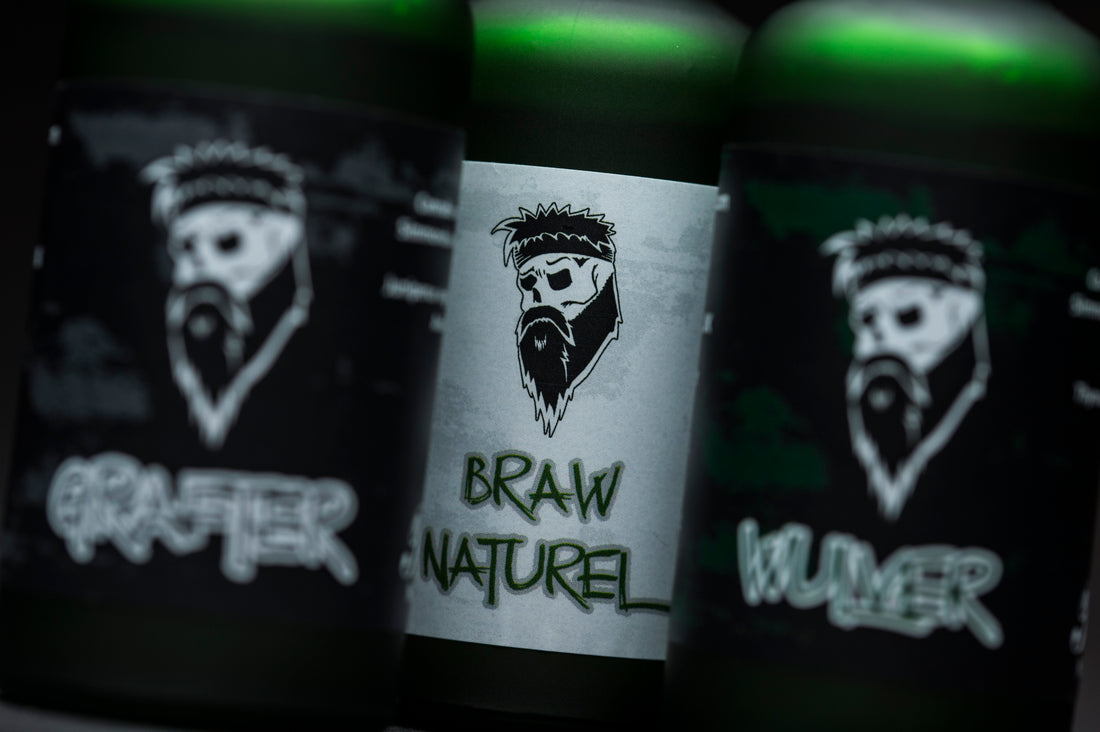 Using Jojoba Oil For Beard Growth - Here's Why You Need It
Why would you need jojoba oil for beard growth? Since the very 1st bottle of beard oil we made back in 2012, one of our ingredients has been jojoba oil. Jojoba is an organic oil that is extracted from the seeds of jojoba trees. This oil is rich in vitamin B and E. Vitamin B in the oil is great for retaining moisture in the hair and skin, while vitamin E is effective in hydrating the hair and skin.
Using Jojoba Oil For Beard Growth
Why do we use it? Because it's so beneficial to hair and skin. Nutritional benefits (note: don't drink the beard oil!) of jojoba oil are accompanied by topical benefits when it is used to moisturise the skin and hair. It is very effective at hydrating the hair and skin, which keeps the follicles healthy. This is the perfect scenario to allow faster hair growth. De-hydrated follicles can lead to pain, dandruff, irritation and even hair loss.
Jojoba oil is one of our favourite oils because it doesn't leave the hair feeling greasy, but yet it feels so smooth! We chose to add it to our
beard oils
and
beard butters
because it is so reliable for moisturising. Keep the follicles hydrated and happy, then you'll have a great beard.
Photo by Phil Wilkinson. Braw Beard always strive to bring you the best product possible. Thank you for reading. JJ Join the #Brawtherhood
P.S. Use code – brawblog – at www.brawbeard.com for 10% off
Follow Braw Beard: Instagram –
http://instagram.com/@brawbeardoils
Facebook –
http://facebook.com/brawbeardoils/
Twitter –
http://twitter.com/@brawbeardoil
Subscribe to the Braw Beard Youtube channel for more videos.
https://www.youtube.com/brawbeard
Scottish beard care.
Born in Scotland, enjoyed Worldwide.