Regular price
Sale price
$24.00 USD
Unit price
per
Sale
Sold out
Introducing the Braw Beard Wash.
Dive into a cleansing experience tailored specifically for the robust texture of beard hair.
A Concoction Rooted in Nature:
Organic Ingredients: At the heart of our Beard Wash lies a commitment to natural beauty. Every lather is a testament to Mother Nature's prowess.
Aloe Vera: Beyond just cleansing, our wash offers a soothing embrace. Aloe vera is renowned for its calming properties, ensuring any dryness or itchiness is simply washed away.
Unscented Mastery: Keeping the integrity of your preferred Braw Beard Oil scent, our wash is purposefully unscented, allowing your chosen Braw Beard oil fragrance to shine through post-wash.
Exclusive Qualities that Make Braw Beard Wash Unrivalled:
Efficiency in Use: A little goes a long way. Just a dollop is enough to immerse your beard in a rich, nourishing lather.
Softness Personified: Gone are the days of coarse, unmanageable facial hair. Revel in a beard that's instantly soft to the touch.
User-Friendly Design: The flip cap ensures ease in every drop, promising a no-mess, no-fuss routine.
Dandruff? A distant memory. With the added blessing of aloe vera and the effectiveness of organic ingredients, your beard isn't just clean; it's deeply nourished, ready to be adorned with your favourite Braw Beard oil conditioner.
Whether you're journeying abroad or simply need a reliable companion at home, our Braw Beard Wash is available in both travel-friendly 100ml bottles and generous 250ml sizes.
Experience the difference. Choose purity. Choose Braw.
Shipping & Returns

Free Royal Mail shipping on UK orders over £50 & fast international shipping with DHL.

14 days return if you aren't satisfied. See T&Cs
Share
View full details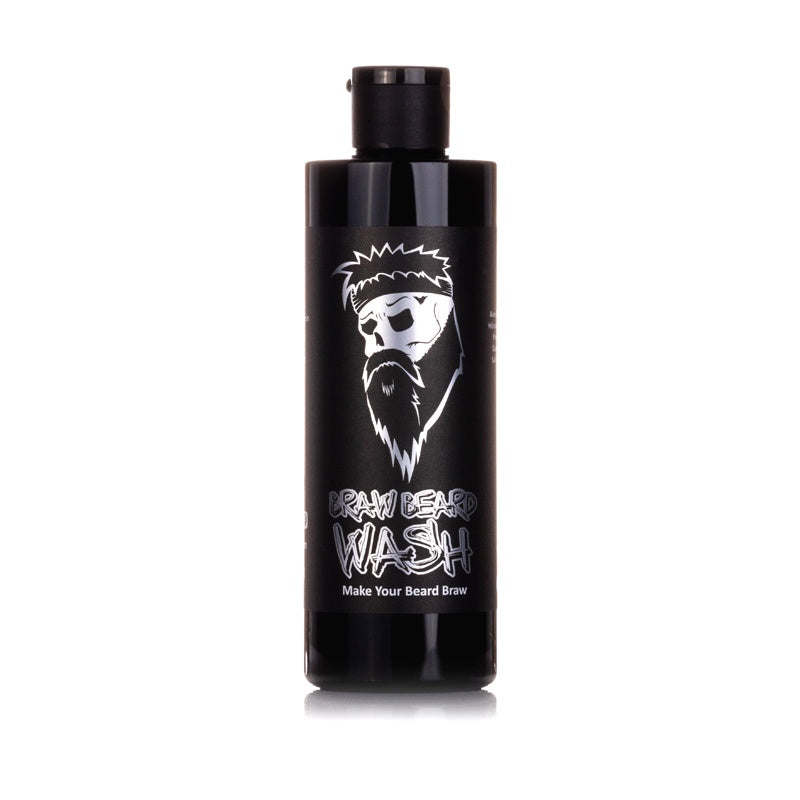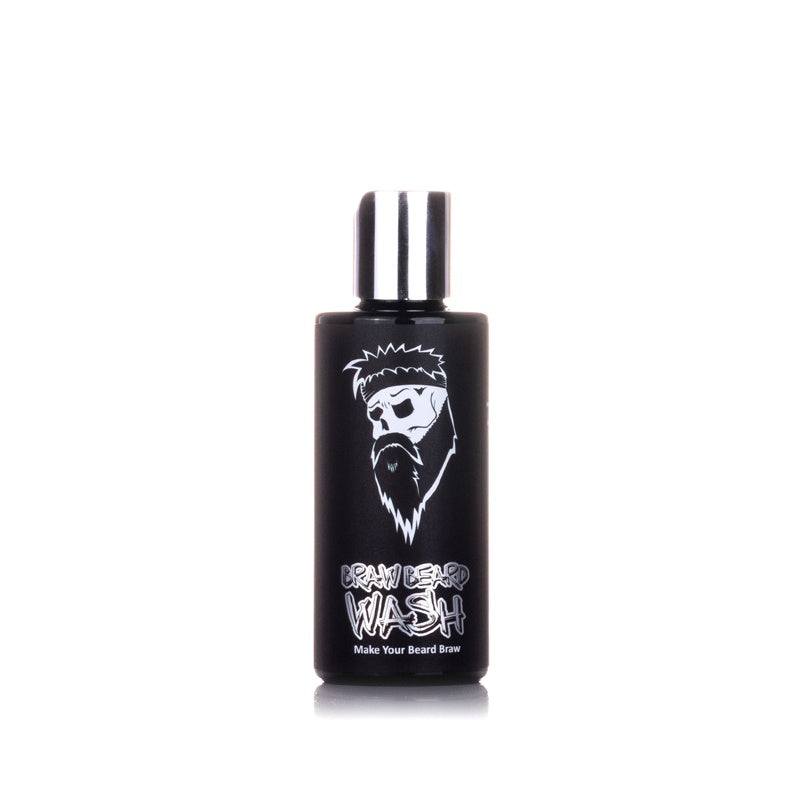 Braw wash shampoo
I've been a customer for years now and have tried most oils and butters and genuinely think the quality is far superior to anything else on the market. For me, one of the most impressive products available is the beard wash. I've used everything from baby shampoo to some of the most expensive shampoos available and nothing comes close to the relief, feel and look of my beard after using the braw wash. I would highly recommend to anyone who hasn't tried it yet to give it a go and watch your beard come to life
clean and refreshes my beard perfectly. I like the fact its unscented which I don't have to pair it with a certain beard oil.
Simply the best beard wash available
I'm 61 and have had a beard since I was 18; more years with a beard than I've been clean-shaven. Being a less-than-healthy man with muscular dystrophy, I need the best-made products to help me grow and maintain the beard. I had to shave off the best beard I had grown at the end of May 2022 for a major surgery. This latest beard is by far the best beard I have ever produced. It has not grown any faster than in the past, but, is by far the healthiest-looking and feeling the beard I've grown. Now at 23 centimetres long,(it's had 3 tidy-up trims) this is all attributed to a daily wash with Braw Beard shampoo followed up with Brawbeard oil and butter. No other beard grooming products on the market will touch my beard again. 100% BrawBeard only for me. Money well spent for quality products hand made in small batches. Thanks, JJ, Elaine and D boy🤙🇨🇦🏴󠁧󠁢󠁳󠁣󠁴󠁿
Top class
I'm always impressed how fast orders are shipped and well packaged. Products are of the highest quality and always make my beards feel soft and never itchy! Love the snap backs too, on my second one and wear it every day!
Very Happy 😁
Fantastic beard wash , again very happy with my purchase, great care & hard work goes into your products & I'm very happy to support the braw gang , keep up the great work.