Regular price
Sale price
$23.00 USD
Unit price
per
Sale
Sold out
Introducing the Braw Beard Wash.
Dive into a cleansing experience tailored specifically for the robust texture of beard hair.
A Concoction Rooted in Nature:
Organic Ingredients: At the heart of our Beard Wash lies a commitment to natural beauty. Every lather is a testament to Mother Nature's prowess.
Aloe Vera: Beyond just cleansing, our wash offers a soothing embrace. Aloe vera is renowned for its calming properties, ensuring any dryness or itchiness is simply washed away.
Unscented Mastery: Keeping the integrity of your preferred Braw Beard Oil scent, our wash is purposefully unscented, allowing your chosen Braw Beard oil fragrance to shine through post-wash.
Exclusive Qualities that Make Braw Beard Wash Unrivalled:
Efficiency in Use: A little goes a long way. Just a dollop is enough to immerse your beard in a rich, nourishing lather.
Softness Personified: Gone are the days of coarse, unmanageable facial hair. Revel in a beard that's instantly soft to the touch.
User-Friendly Design: The flip cap ensures ease in every drop, promising a no-mess, no-fuss routine.
Dandruff? A distant memory. With the added blessing of aloe vera and the effectiveness of organic ingredients, your beard isn't just clean; it's deeply nourished, ready to be adorned with your favourite Braw Beard oil conditioner.
Whether you're journeying abroad or simply need a reliable companion at home, our Braw Beard Wash is available in both travel-friendly 100ml bottles and generous 250ml sizes.
Experience the difference. Choose purity. Choose Braw.
Shipping & Returns

Free Royal Mail shipping on UK orders over £50 & fast international shipping with DHL.

14 days return if you aren't satisfied. See T&Cs
Share
View full details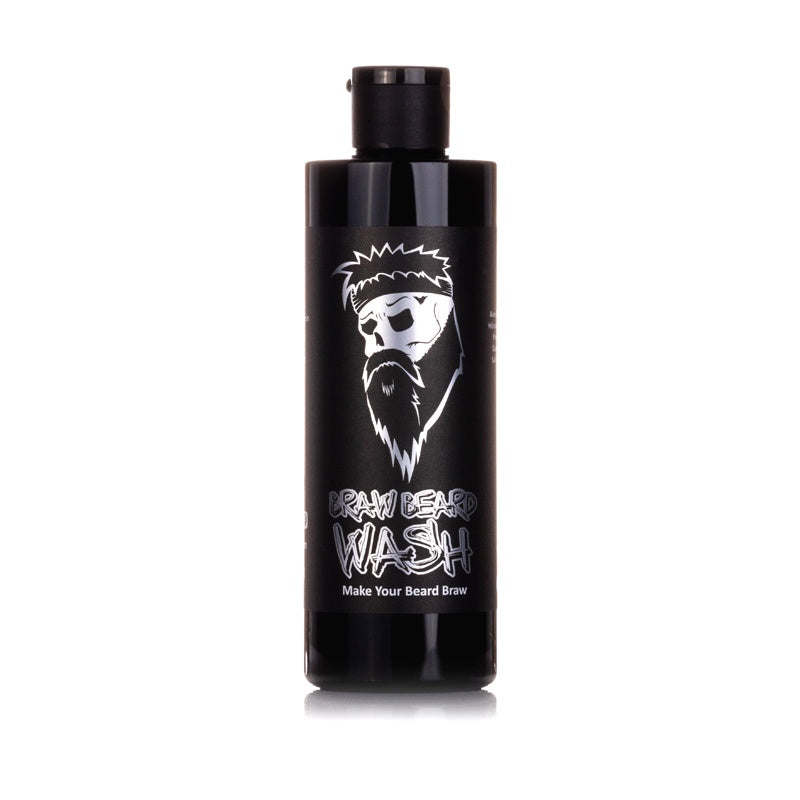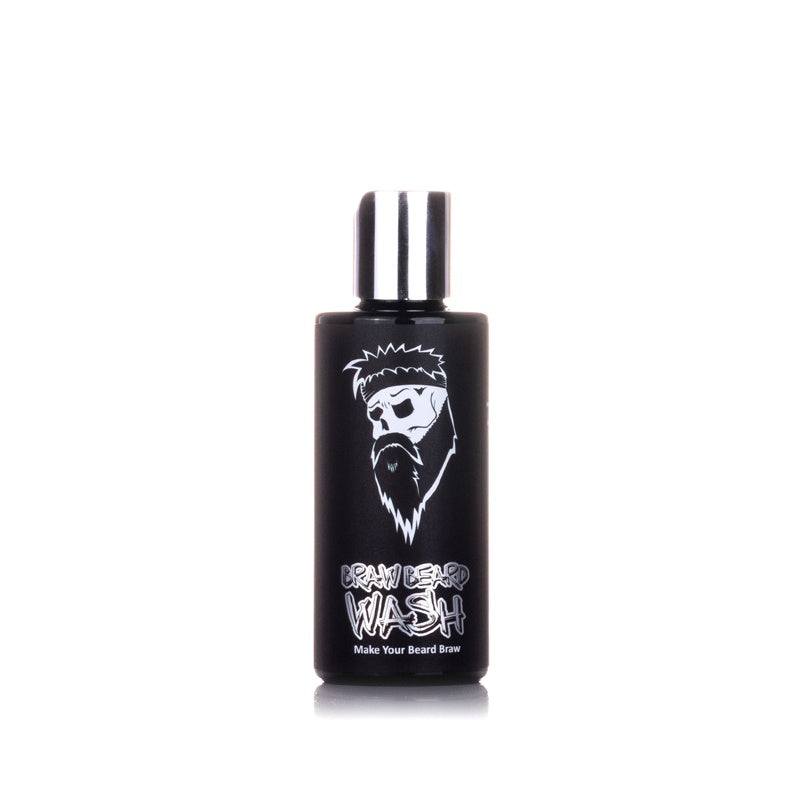 Fantastic beard wash
I makes my beard feel so soft, unlike anything else I've ever used
Just WOW!!!
New customer from France ;) not a fake review, I am not affiliated. I will give you my opinion regarding Brawbeard products my rating: 10/10. I bought The Jarls Northman and The Grand Eckson oil, the wash, the brush and the pocket wood comb. 1) The jarls northman oil: Just WOW!!!!!!!! what an experience. A very very pleasant scent of forest, yes it is the smell of a forest, it's very pleasant, the beard is super soft really it's sincere, it smells so good, the oil doesn't leave your hands greasy. This oil is impressive really. Same thing for The Grand Eckson Oil. 2) Brush and braw pockets wood comb: Once again it's a wow!!! I know that's may sound a bit exaggerating but it's my opinion, I had the artius man wood comb, fibercarbon chicago comb (Horrible for me), for years, it was good the artius man comb but it pulled my beard too much and at the same time The result is not at all pleasant. And with Brawbeard Pocket Comb, no more pulling of hair, no more tearing out, it slides into my beard which is nevertheless hard to comb in general but this one is the perfect one. Same thing for the brush. The format of the comb and brush are really ideal. 3) Brawbeard Wash: , I have tried several in my beard (Octane, Johnnie ray, beardbrand, beardedchap, scotch porter, and so on, also i've tried different wash from france also which i think is the worst products there for us bearded. ) they are very generally speaking good products, i mean seriously they are (octane, johnnie ray, beardedchap) but but Brawbeard is a unique experience in my opinion and which I personally prefer than the others. My beard thanks you John. ;) Ps: In France it's a little hot with taxes but really, your products are so excellent I can only be satisfied.
Fresh and clean
Have used this for a while now, wouldn't use anything else on my beard.
Perfect Travel Companion
I've used the full size beard wash for a while now but due to my suitcase going missing for several days at a time when travelling to see family I still wanted to take my trusty beard wash with me. This being 100ml is the perfect size to take in my cabin luggage and keeps my beard oil company. Arriving safely with me to my destination, unlike my other toiletries haha! Highly recommend this and the full size wash, keeps you covered home or away! Superb service as always.
Super clean
This shampoo is now the only beard shampoo i will use. My beard and face always, always feel wonderfully clean and fresh after a good wash with this stuff and I can't recommend it enough. I you haven't tried it yet what the hell are you waiting for!