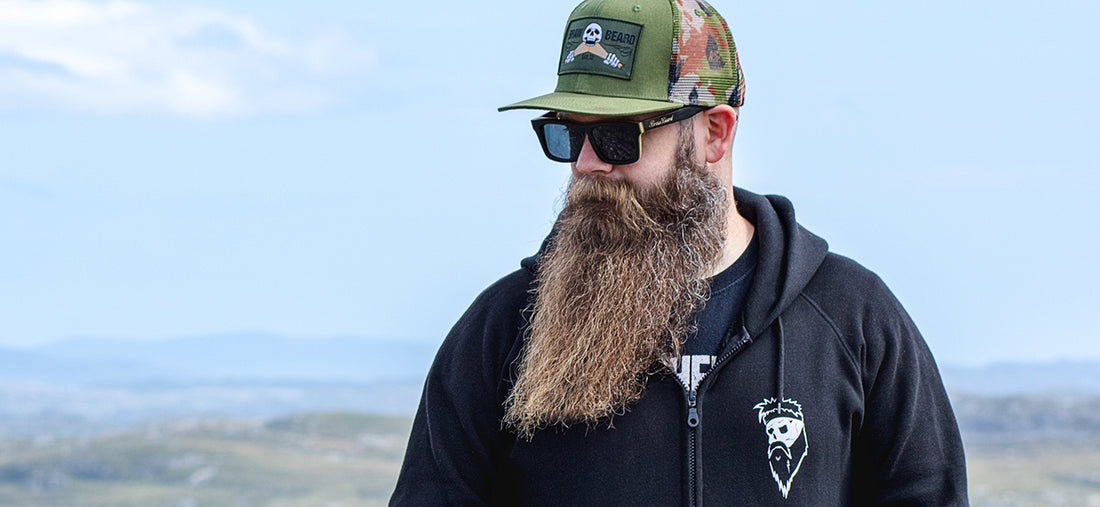 Beard balm or beard oil? Do I need both?
It's a question that we get asked often at events, beard balm or beard oil? What's the difference and do I need both? The answer to that really depends on the persons beard and their requirements for it. There are so many products on the market now that confusion is understandable. Beard balm/beard butter is a solid state product that gives the hair some hold, keeping wispy and stray hairs in place, think of it as a styling product. Whereas beard oil is a moisturising oil which keeps the hair manageable, feeling soft, while also moisturising the skin and pores underneath, eliminating dandruff (beardruff).
Beard balm or beard oil? Let me explain in a little more detail
Beard balm/butter
Beard balm is a product designed to; Provide hold to control wispy/unruly hairs. Nourish the facial hair. Moisturise the skin below. Maintain a natural look throughout the day. The main ingredients in Braw Beard butter (balm) are Mango butter, Coconut oil, Cocoa butter, Avocado butter, Shea butter, Beeswax. These are all chosen for their individual benefits which can be read in more detail
HERE
. We chose these ingredients for their moisturising and natural hold properties, they work really well together, maintaining hold but also leaving the beard feel soft at the same time, that took a fair amount of trial and error to get right, but it's ideal now.
How to use it
Just follow the instructions on the label. First scrape a pea sized bead out with the back of your nail. Place it in the palm of your hands. Then rub them together to melt it down, then massage the product through your beard.
We like to brush afterwards with the boar bristle beard brush which even distributes the product from root to tip. The bristles separate the hairs from each other adding volume to the beard, making it appear fuller.
What our customers say;
"Brush is awesome really helps tame your mane. Butter smells amazing (chocolate orange scent) and works really well, not greasy or oily. Good natural finish, will definitely be buying more." - Mike R. "I love the Thrilla in Vanilla beard butter. The scent is amazing and keeps my beard smelling great all day, and the butter helps keep my beard under control and looking great." - Andrew M.
Lindsay uses Thrilla in Vanilla beard butter to add volume.
Beard oil
Beard oil is designed to; Moisturise the facial hair and skin underneath. It is a 100% natural
conditioning oil
with ingredients chosen to nourish facial hair. Hempseed oil base may enhance beard growth. Argan oil can reduce irritation, inflammation and itchiness in the skin below under your facial hair. Braw Beard oil is non greasy. Handmade in small batches in Scotland. The base ingredients in Braw Beard oils are Hempseed oil, Jojoba oil, Vitamin E and Argan oil (Argan is not used in Grafter, Lover and Wulver). We chose the above ingredients as a base for Braw Beard oils because they are beneficial, the benefits are explained in more detail
HERE
. One of the main problems men face when growing a beard is irritation. They get the dreaded beard itch then shave it off. Using a quality beard oil like
Braw Beard oil
, will reduce the itchiness and irritation and let you get on with growing a great beard. We use natural essential oils to build our unique beard oil scents. The details of the individual Braw Beard oils and their beneficial essential oils can be found
HERE.
How to use it
To start off with I recommend dispensing a few drops (around the size of a 5 pence piece) into the palm of your hand. That is a good amount for most sizes of beards.
Beard oil
is not water based so does not evaporate, it does get absorbed by the skin and hair though. For that reason you do not want to apply too much because that will leave pores blocked, skin greasy and the perfect ground for spots to appear. The best bet is to start off small and add more if needed.
What our customers say;
"Best oil I've ever used, Been using the natural beard oil for a couple of months now, fantastic stuff. Moisturises my beard perfectly with no greasy residue. I've got very sensitive skin and this oil doesn't irritate it at all. Fantastic customer service as well". - Mark C. "Smells incredible. Such a lovely sweet orangy smell that lingers but isn't overwhelming. Likely my favourite oil produced to date, literally cannot get enough of this stuff." - Conor G.
Mikey Demus uses Jarls Nortmain 1263
Can I use beard balm and beard oil at the same time?
Yes, of course. Some people choose to use beard balm or beard oil but most of our customers with long beards use both. Beard oil provides more coverage than balm so we find the best results come from using Braw Beard oil first, then comb using the Braw Beard comb. The beard oil and the rounded teeth on the comb allow the tool to glide through the beard with ease, detangling knots and snags along the way. Next we recommend applying Braw Beard butter (balm) as above to hold any potential stray hairs in place and give the beard a natural shape. Using the Braw Beard brush will evenly distribute the butter through your beard slightly separating the hairs, adding volume. I hope that has helped answer the question whether to use beard balm or beard oil. Thank you for reading. JJ Join the #Brawtherhood
P.S. Use code – brawblog – at www.brawbeard.com for 10% off
Follow Braw Beard: Instagram –
http://instagram.com/@brawbeardoils
Facebook –
http://facebook.com/brawbeardoils/
Twitter –
http://twitter.com/@brawbeardoil
Subscribe to the Braw Beard Youtube channel for more videos.
https://www.youtube.com/brawbeard
Scottish beard care.
Born in Scotland, enjoyed Worldwide.