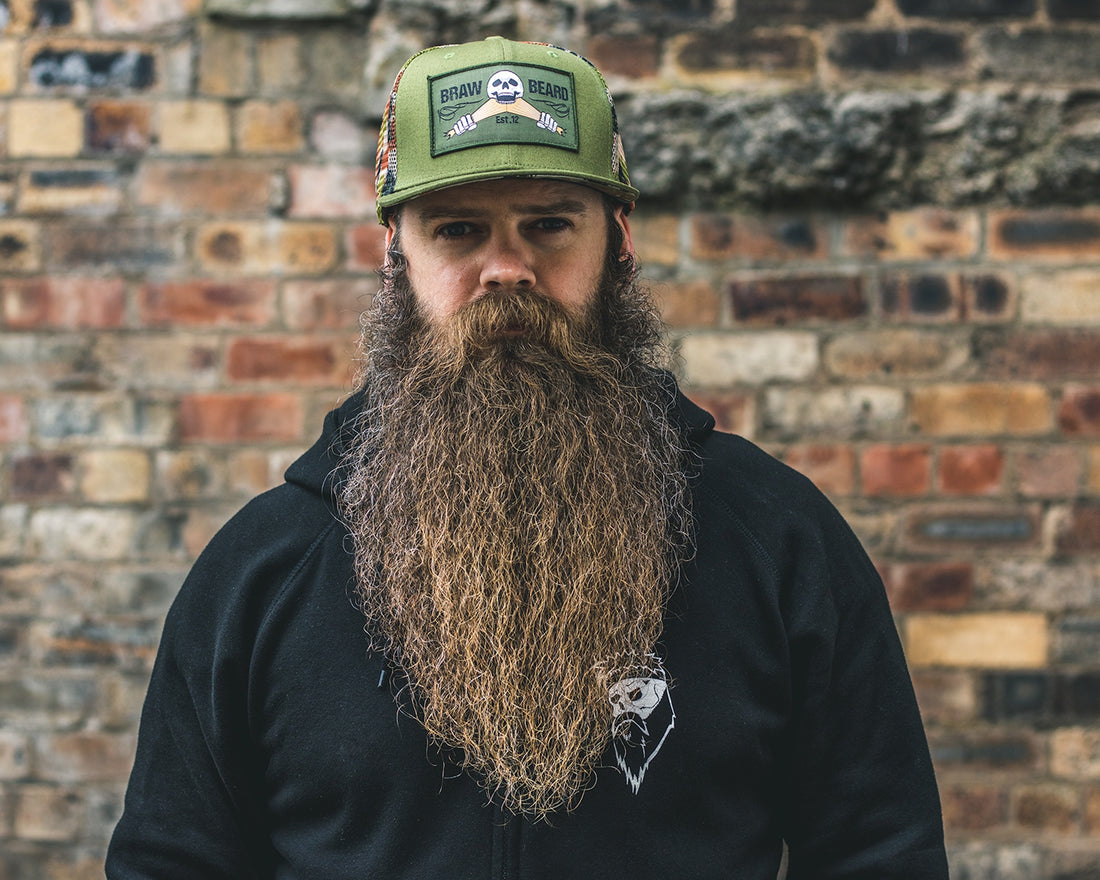 The 5 Valuable Beard Grooming Tools You Need
When it comes to beard grooming, there is an abundance of products out there in the market, some great....and some utter shit. That's the truth, there are plenty of small independent companies who put their heart and soul into their products (like us). Sourcing the best ingredients, trial and error testing on beards and then going through the whole CPSR (cosmetic product safety report) process and certification takes time, effort and money. But it's worth it to us to present the best and safest possible product that we can to you, the customer. Then, there are those companies who just jump on the beard bandwagon to make a quick buck then disappear. Do some research into the company you are buying from, check reviews, social media etc to make sure they are reputable. I made the first bottle of Braw Beard oil back in 2012 and the company has built its own reputation through the years based on quality and service, we may not be the cheapest but our products are high quality. I say this to try to clear your head of all the confusion in the beard care market. Let me recommend 5 items for your beard care kit that I think are key for great beard grooming, I'll explain why too.
5 Beard Grooming Tools Worth Investing In.
1 - Braw Beard Wash - cleaning
Braw Beard Wash is our own beard shampoo, the ingredients are chosen for their benefits. It is made with natural ingredients including aloe vera which we added to combat dry skin and irritation, which is common in beard growing. Also included is coco glucoside, this is natural and biodegradable, obtained from coconuts. It is a natural conditioner and surfactant which lathers up without the need for chemicals which are often found in high street shampoos. Organic hibiscus flower extract is added too for its moisturising and deep conditioning benefits. It is rich in amino acids and vitamin C which may combat hair loss too. Sodium coco-sulfate contains the fatty acids of a coconut. It does a great job of breaking down dirt and grease to leave a extremely clean beard. It doesn't lather up as much as conventional shampoos due to the lack of chemicals to do so. We keep it unscented so that it doesn't interfere with the scent of your favourite Braw Beard oil. What our customers say: "Bloody Brilliant Beard Wash. I got the travel size one to try it out. Makes sense to have a scentless wash. Beard feels softer and no hassle at all adding it to the morning routine. The YouTube videos help with the different products and suggested applications. Keep up the great works guys". - Douglas H. "The Best! I have been using the Braw wash for a few years now. It creates a great lather which really gets into your beard for deep cleaning and washes out easily too. I love the fresh smell it has and a little goes a long long way so it's pretty economical. All round winner!" - David K. "Great stuff! Braw beard wash really is impressive. After only one use your beard feels and looks fantastic! Really soft and the added bonus of it being scentless allows for your favourite oil and butter combo." - Gary S.
2 - Braw Beard oil - moisturising
Braw Beard oil is a 100% natural leave in conditioner. I've been asked recently why Braw Beard don't produce a beard conditioner (referring to one you'd use after shampoo in the shower), Braw Beard oil is a conditioner. If the beard oil does its job of leaving your beard soft and smooth, why add an unnecessary product into the mix? A good beard oil should leave your beard feeling soft, fresh, smooth and best of all, moisturise the skin below to keep dry skin and irritation at bay throughout the day. That's what Braw Beard oil does, so we don't feel the need for a 'conditioner' in the Braw product range. To read more about Braw Beard oil in depth, check out
THIS ARTICLE
What our customers say: "Great at reducing dandruff in the beard and softens it well. smells good also. I'm gonna try more Braw Beard products asap!!" - David G. "Great product, keeps beard in great condition and smells amazing. The better half cant keep her hands off me when I put some on and who am I to complain? Heather beard oil/conditioner awesome product. Will defo be buying again !!!!" - Alistair T.
3 - Braw Beard butter - maintaining shape
Braw Beard butter is our version of balm. To read more about how it developed, check out
THIS ARTICLE
. But long story short, our beard butter arrived on the market in 2014. It was softer than the choice of balms at the time but performed just as well, if not better. Due to its buttery texture, we named it beard butter instead of balm. Now, as the market has become over saturated with all types of products, there are various versions of balms, butters, creams etc. Some to be used in the morning, some at night, some to be used to attend your cousins sisters hamsters birthday party blah blah. In this type of product, all you need is something that will hold the wispy hairs in place. It should provide some hold for shape while leaving your beard feeling soft and not waxy. Braw Beard butter does just that, throughout the day. Again, check out
THIS ARTICLE
for more information. Customers said: "I have only recently started using this product after trialing so many other brands. I've tried the chocolate orange and vanilla balms and neither have disappointed. I love the scent, the ability to tame my beard and the feel they give. Would recommend these to any beard grower" - Shaun A. "Have just started using beard butter and my beard isnt very long so yet to see the full effect, however, it does help style stray hairs and the smell is amazing! Can't believe i survived without these products for so long!" - Colm F.
4 - Braw Beard Comb - detangling
We have 2 types of combs available, a beard comb and a moustache comb. The beard and moustache combs are made from sandalwood. They have wider teeth spacing to detangle the coarse beard hair without snagging. The moustache comb has narrower teeth to detangle the moustache hair which is straighter than beard hair. It is also good on short beards where the hair hasn't become curly and coarse yet. Read more about the combs in
THIS ARTICLE
. From our customers: "Having used any generic comb before I didn't think I was doing any harm to my beard. Now using the Braw Beard comb as advised it's great and its handy I can just fire it in my pocket." - Martin R. "This comb is amazing. Glides through my beard effortlessly after an application of braw beard oil. I have tried several combs from several other companies and they come nowhere close to this one. I get quite a lot of split ends but can tell they will be a thing of the past with this braw comb in my arsenal!" - Jamie M.
5 - Braw Beard brush - volume
The brush bristles will evenly distribute the products throughout your facial hair. They will also exfoliate the skin at the roots, reducing dandruff and dead skin. This can help keep pores clear to grow beard hair without interruption, otherwise ingrown hairs may appear. The bristles are curved to suit the contours of your face for comfort. To read more about the Braw Beard brush, check out
THIS ARTICLE
. The hundreds of bristles separate the hairs to give the beard the perception of more volume. Those 5 products are my choice for beard grooming, from cleaning, moisturising, shape, detangling to adding volume. Our customers say: "what a difference since I got the brush, easier to style and shape and quicker too. Great brush" - Rob W. "So after leaving my cheap beard brush in a hotel I decided to buy one from braw. At first I seen it and thought it's half the size of my last one. After the first use I was amazed at how well it worked. The shape just fits really well into you hand and contours your face well." - Lee L.
My daily beard grooming routine is as follow:
First off, I drink a glass of water to rehydrate after sleeping. Then I use Braw Beard Wash in a cool shower. (I use Braw Beard Wash every 2 days and wash with water only the other days). After my shower, I gently towel dry my beard. I say gently because rubbing too hard with a towel can damage the hair and roots. Once that's dry, I apply Braw Beard oil. Then comb my beard to detangle any snags from sleeping and washing. Next, I apply some Braw Beard butter which is a great moisturiser, but also does the job of holding wispy hairs in place to maintain shape. Finally, I use the Braw Beard Brush to evenly distribute the products through my facial. This also exfoliates my skin at the same time, reducing dandruff. I hope this has given you a clearer idea of what to add to your beard grooming kit and why. Thanks for reading. JJ Join the #Brawtherhood
P.S. Use code – brawblog – at www.brawbeard.com for 10% off
Follow Braw Beard: Instagram –
http://instagram.com/@brawbeardoils
Facebook –
http://facebook.com/brawbeardoils/
Twitter –
http://twitter.com/@brawbeardoil
Subscribe to the Braw Beard Youtube channel for more videos.
https://www.youtube.com/brawbeard
Scottish beard care.
Born in Scotland, enjoyed Worldwide.