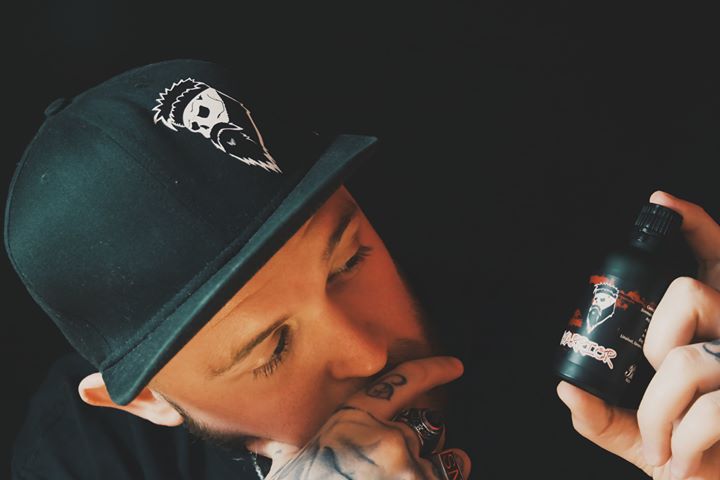 Now What Happens When You Use Beard Oil On Skin?
Is beard oil for facial hair only? When we tell customers to massage it right down to the roots, we're sometimes asked, "can beard oil be used on skin?"
In fact, Braw Beard oil is mostly in contact with the skin, it is a great leave-in hair conditioner, but it's an even better moisturiser!
The purpose of Braw Beard oil is to condition the facial hair, leaving it feeling soft and more manageable by reducing snags and tugs in your beard. However, it's 100% natural ingredients have their own skin moisturising properties too. Having a clean, moisturised and nourished surface (skin and hair roots) gives your beard hair the best opportunity to GROW!
Dry Skin?
Dry, dehydrated skin will not allow hair to grow as intended. Blocked pores can lead to ingrown hairs (READ MORE ON THAT HERE) which are painful and can become infected. If this happens, you may need to shave!
Moreover, ensuring your natural beard oil is massaged right down to the skin and roots below, will help keep the skin in the best condition to grow a great beard. Using a brush will help to exfoliate the skin too because this will keep pores clear by removing grime and dandruff (beardruff).
The natural base ingredients in Braw Beard oils are:
Hempseed oil – contains omega 3, 6 and 9 fatty acids which may stimulate hair growth. The oil promotes blood circulation on the scalp too, which the hair easily absorbs. This may strengthen the hair, reducing breakages.
Jojoba oil – it's an oil which is from the seeds of the jojoba plant. It is rich in vitamins and minerals too. This oil is great as a moisturiser which is good for the scalp to reduce dandruff, itchiness and irritation.
Vitamin E – the antioxidants in vitamin E oil may repair damaged hair follicles and hair shafts. It is a deep moisturiser for your hair and skin which therefore reduces dry skin and irritation. Vitamin E oil may protect your hair from the elements too.
Argan oil (not in Grafter, Lover or Wulver) – is produced from the kernel in the argan tree. Known as liquid gold, argan oil helps repair damaged hair and split ends. It is a great leave-in conditioner (which our beard oil is anyway) which can help reduce irritation, inflammation, sores and itchiness in the skin below under your facial hair.
In addition, the fragrances are from essential oils which come from plants too. More details on these can be found HERE.
Can Beard Oil Be Used On Skin Elsewhere?
Braw Beard oil is a great skin moisturiser because using a small amount massaged into your face can help reduce dry skin. For instance, the natural ingredients may help soften rough skin on knees, elbows and hands too if desired.
Thank you for reading.
JJ
Join the #Brawtherhood
P.S. Use code – brawblog – at www.brawbeard.com for 10% off
Follow Braw Beard:
Instagram – http://instagram.com/@brawbeardoils
Facebook – http://facebook.com/brawbeardoils/
Twitter – http://twitter.com/@brawbeardoil
Subscribe to the Braw Beard Youtube channel for more videos. https://www.youtube.com/brawbeard
Scottish beard care.
Born in Scotland, enjoyed Worldwide.