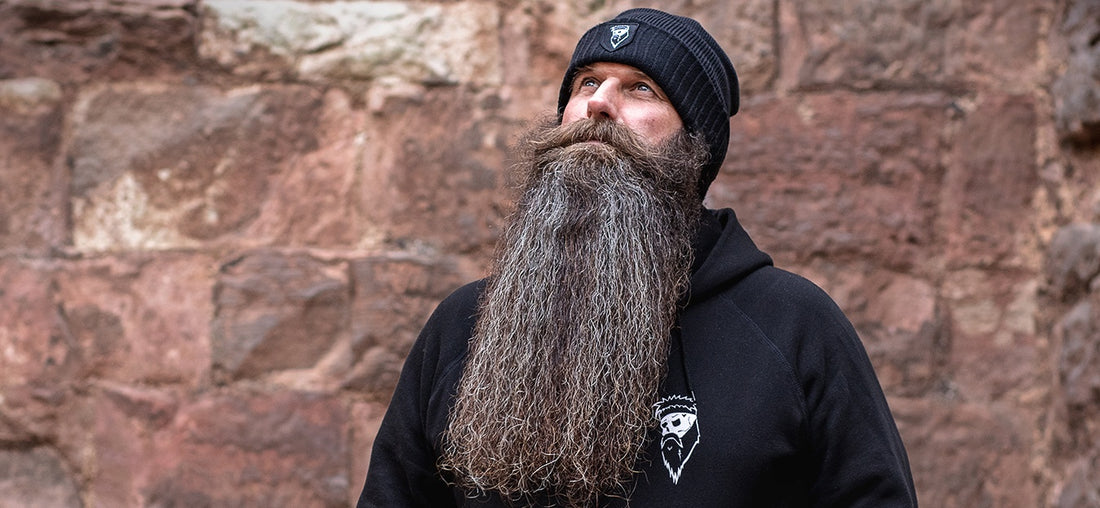 How Much Beard Oil To Use? That Is The Question.
One thing we get asked often is about how much beard oil to use. If you haven't used beard oil before, it can be quite confusing because in reality, it varies for everyone. Beard oil is a leave-in beard conditioner that should be used regularly to keep your facial hair soft, hydrated and looking attractive. The natural ingredients moisturise the skin at the hair root, which will keep the dreaded beard dandruff away while soothing itchiness and irritation. Braw Beard oil goes a long way, it's 100% natural and just a few drops nourish the beard all day. Our 50ml bottles will last 6 - 10 months if used daily.
So, how much beard to use for results?
It depends on the length of your beard, longer beards will need more product. Use to little and your beard will still feel dry. Although Braw Beard oil absorbs very well, you don't want to be applying a huge amount. As a good guideline we recommend using 4 - 8 drops of Braw Beard oil to start with. See how that feels, if you think you need more, apply a little more. Beard oil is not water based so does not evaporate, it does get absorbed by the skin and hair though. For that reason you do not want to apply too much because that will leave pores blocked, skin greasy and the perfect ground for spots to appear. The best bet is to start of small and add more if needed.
As a guide for how much to use
Stubble to 1cm in length
If your facial hair falls into this category, try using between 3-5 drops of oil. Once that is in the palms of your hands, it should be enough to hydrate your facial hair and leave it feeling soft.
1cm - 8cm in length
Within this range seems to be the most popular at the moment. For this, we'd recommend between 4-8 drops of oil. That should be enough to nourish your beard.
8cm & longer
This really depends on how long/big your beard is, mine is 28cm at the moment and I use around 10-12 drops of Braw Beard oil every morning. For you, it may take some experimentation to get the right amount, it isn't an exact science though, it's personal preference.
When is the best time to apply Braw beard oil?
The best time to apply is after washing in the shower/bath (with
Braw Beard Wash
), the hot water will have opened the pores, leaving them in an ideal state to absorb the beard oil.
How to apply Braw beard oil
Gently towel dry your beard, don't rub it too much, this will potentially pull out your hair. Then dispense a few drops of your chosen oil into the palm of your hand, rub your hands together to get full coverage. Next, glide your hands over your beard, the underside too whilst massaging the beard oil down to the roots and skin underneath (this will moisturise any dry skin). Once you are happy with the beard oil amount in your facial hair, take a
comb
or
brush
and gently start to comb/brush the oil through for more even distribution. For more info on the best beard brush or best beard comb, check out our articles below…
The Best Beard Brush
The Best Beard Comb
You will notice a nice difference after one day, but for the best effects, use this routine daily. You will enjoy the compliments and attention. Thanks for reading. I appreciate your time and support. JJ
www.brawbeard.com
P.S. Use code – brawblog – at www.brawbeard.com for 10% off
Follow Braw Beard: Instagram –
http://instagram.com/@brawbeardoils
Facebook –
http://facebook.com/brawbeardoils/
Twitter –
http://twitter.com/@brawbeardoil
Subscribe to the Braw Beard Youtube channel for more videos.
https://www.youtube.com/brawbeard
Scottish beard care.
Born in Scotland, enjoyed Worldwide.