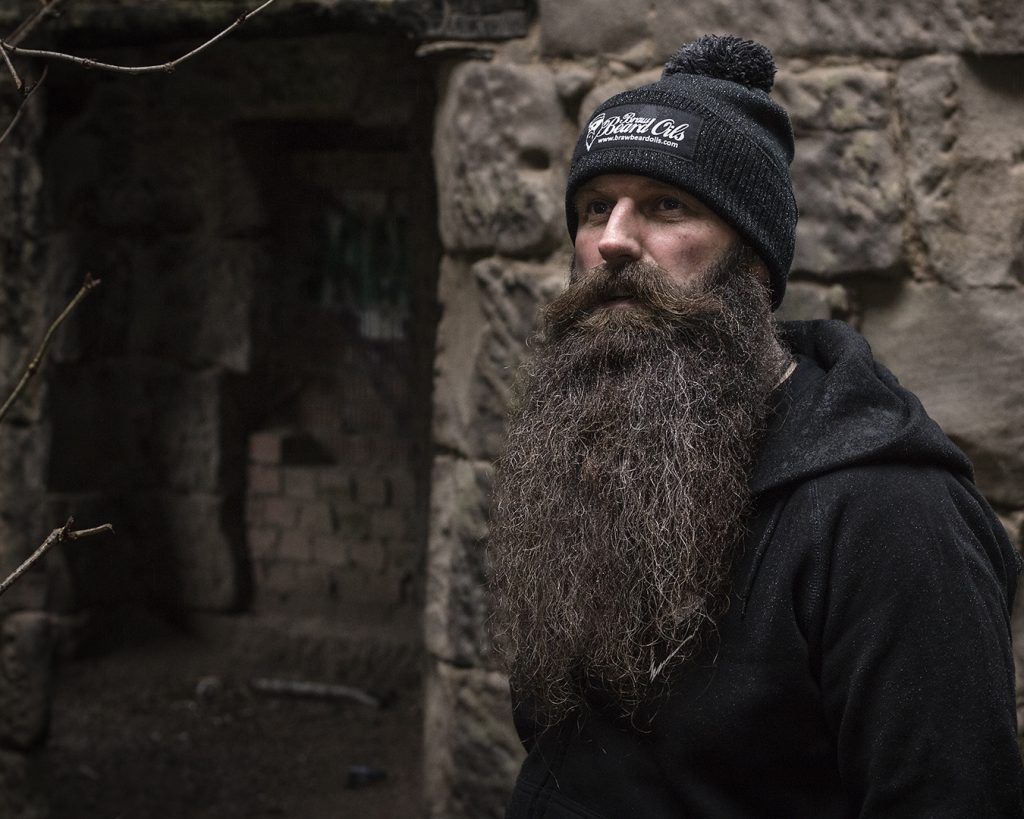 What is beard balm? Here is what you should know.
There are several beard products on the market now, one that may show up regularly is beard balm. So what is beard balm?
Beard balm is often wax based, that is used as a styling product. When I say styling, it is not used to create crazy shapes with your facial hair, there are other products for that.
What does beard balm do?
Beard balm is used to keep stray hairs in place and it gives the beard a slight hold to maintain natural shape. There are variations available but the most popular main ingredient is beeswax. Beard Balm is a solid state product, but is melted down before applying to the beard. Once applied, the beeswax sets slightly to give hold and tame wispy hairs.
If you have a wild unruly beard, or have a natural fork (like myself), beard balm can be used to overcome this. It may not solve the issue first time, but will certainly help. Used daily, with brushing, you notice a dramatic difference after a few days.
So that explains the question what is beard balm, why do we have beard butter?
Ok, at Braw Beard, we have our own version of beard balm, we call it beard butter.
At the time of making our version, we had tried several types of beard balm and really didn't fit one that suited our needs.
Yes they would have a strong hold, BUT they were too waxy, they left the facial hair feeling greasy, sticky and unclean. It often had to be washed out before bed or it would leave a nasty wax residue on the pillow, when that is transferred to your face overnight, it can lead to spots. Not ideal.
We kept referring to the question, what is beard balm, to focus while we started to experiment with our own recipes, the final product we were happy with was softer than beard balms we had tested before, so we called it beard butter.
The beeswax element is still strong enough to tame wispy hairs and fill the natural fork in my beard. But it still leaves the beard feeling silky smooth and soft! Braw Beard butter doesn't require washing out either.
It took a while to get right, living in Scotland, we are exposed to the wind almost daily! But with beard butter applied, once you get back inside, you can easily pull the beard back into shape.
Here's how to use beard balm/beard butter.
1- Use the back of your fingernail to scape a pea-sized amount out of the tin and place it in the palm of your hand.
2 - Rub your palms together, the heat generated from your hands will melt it to a liquid.
3 - Massage the liquid gently into your facial hair, be sure to get full coverage from root to tip.
4 - Finally run your hands over your beard following it's natural direction, giving shape and hold.
5 - If needed, use a boar bristle brush to evenly distribute the beard balm throughout, giving more volume.
The beeswax will set slightly as it cool, this will hold and tame any wispy hairs. If you have very stubborn facial hair that won't sit right with beard butter, try applying a little amount of Braw Freestyler Matt Hair Paste. We have several customers use this for beard competitions or outdoor weddings, just a small amount is required
This is my daily routine…
1 – Wash my beard in the shower with Braw Beard Wash. 2 – Once gently towel-dried, I apply some Braw Beard Oil. 3 – Then comb it through to detangle any snags. 4 – Next apply some Braw Beard Butter (which also acts as a moisturiser for the follicles) 5 – Finally brush through with the Braw Boar Bristle Brush to evenly distribute the butter, giving hold and a fuller look.
That's it. I do this every day, keeping up this maintenance makes it easier to manage if it does get out of shape in the wind, the hair is already trained.
I hope this helps answer what is beard balm?
Thank you for reading. JJ www.brawbeard.com
P.S. Use code – brawblog – at www.brawbeard.com for 10% off
Follow Braw Beard: Instagram –
http://instagram.com/@brawbeardoils
Facebook –
http://facebook.com/brawbeardoils/
Twitter –
http://twitter.com/@brawbeardoil
Subscribe to the Braw Beard Youtube channel for more videos.
https://www.youtube.com/brawbeard
Scottish beard care.
Born in Scotland, enjoyed Worldwide.