Regular price
Sale price
$17.00 USD
Unit price
per
Sale
Sold out
Introducing Unscented Beard Butter.
For those who value simplicity without compromising on quality, our Unscented Beard Butter is the quintessential choice. Meticulously crafted for the beard connoisseur who desires an authentic experience, untouched by fragrances.
Nature's Genuine Essence:
Natural Ingredients: Dive deep into the unadulterated blessings of nature, designed specifically for your beard's health and form.
Soft, Natural Finish: Shed the waxiness. Achieve that seamless hold that feels genuinely soft yet disciplines every beard strand.
Economical Mastery: Less is more with this potent blend, ensuring longevity in both style and substance.
Pure Perfection:
Experience beard care in its most authentic form, devoid of any added scent. While it may be unscented, its power to transform your beard into a thing of beauty remains unparalleled. This Unscented Beard Butter not only offers deep nourishment but also gifts your beard a structured, clean look that resonates with sheer elegance.
Each application ensures your beard feels rejuvenated, looks impeccably neat, and remains true to its natural essence. This is not just beard care, it's a celebration of authenticity, embracing the pure and the genuine.
Shipping & Returns

Free Royal Mail shipping on UK orders over £50 & fast international shipping with DHL.

14 days return if you aren't satisfied. See T&Cs
Share
View full details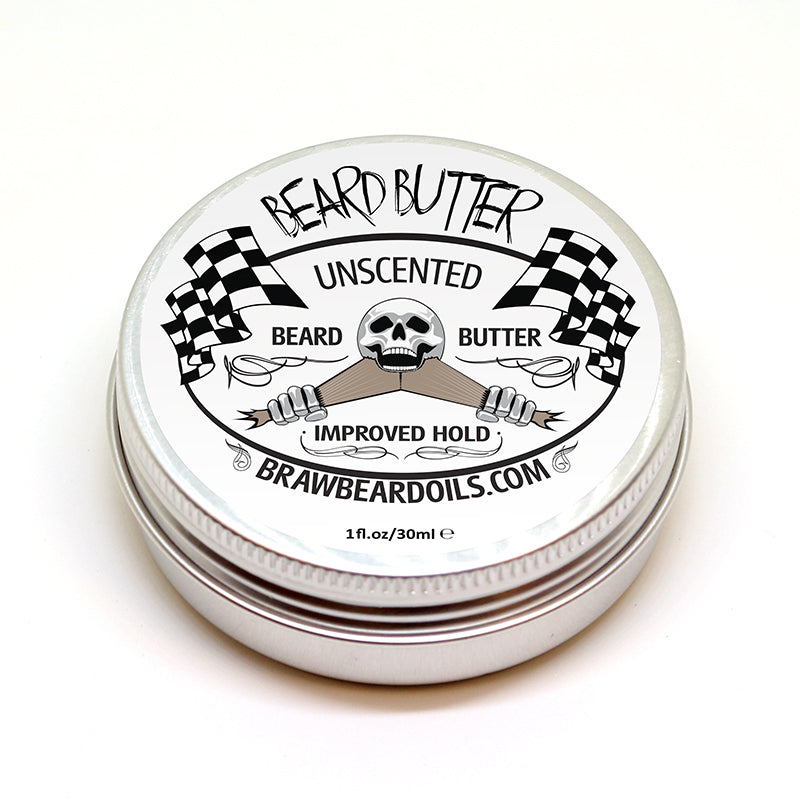 Total control
Excellent butter that gives lots of control over those stray hairs.
My favourite
Been buying this for a few years now. It's the only one that I've found keeps my beard in shape, I've got a notable middle split and this helps keep it looking fuller and tidier.
Outstanding product
Love it, works great ! Two thumbs up.
Awesome Beard Butter
I'm very pleased with the hold this butter provide. It holds for more than 8 hours.
Another fantastic product
Bought the unscented beard butter and from the first use I am very impressed. Great hold all throughout the day and keeps those stray hairs at bay. Chose the unscented butter as this allows me to still use and smell all my Braw oils at the same time. Thanks again JJ!