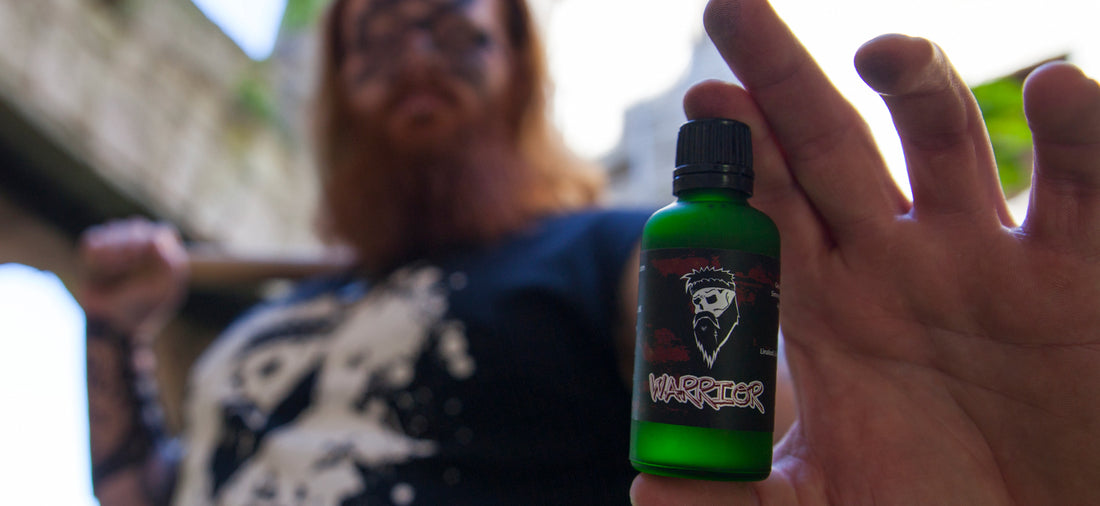 One topic that comes up often with us is when to apply
beard oil
. Morning? Evening? Is it applied after washing? On a wet beard or dry beard? Because everyone is different, I can only give you a recommendation when to apply
beard oil
and what works for me.
What is beard oil?
Braw Beard oil
is a natural leave-in conditioner. It's ingredients are chosen to hydrate, nourish and give the facial hair a pleasant appearance. You generally just need to apply a few drops to enjoy a healthier looking beard.
When to apply beard oil?
Ok, so when is the best time to apply
beard oil
? Personally I use it every morning, everyday. I use
Braw Beard Wash
in the shower in the morning. Afterwards, I gently towel dry my beard (be careful when drying with a towel, rubbing too aggressively may damage the hair). Then once my beard is dry, I dispense a pool of
Braw Beard oil
, the size of a 5p (or dime) into the palm of my hand, then rub the palms together to spread and warm the oil. Next a run my hands over my beard, massaging down to the roots to hydrate the skin and follicles underneath. Then I use a
boar bristle brush
to ensure maximum coverage of beard oil. I have found this to work all day for me, but again, it's personal preference. I apply
Braw Beard oil
to my beard when it is dry. Some of The Brawtherhood members apply it when wet, see what works best for you.
Additional methods
Some of our customers apply a little amount to their beard before bed, that will help if their facial hair feels dry by the end of the day or just a wee top up after washing. If you are going to use an oil just before bed, we'd recommend
Lover
or
Heather
. We use lavender in
Lover
, researchers found that lavender increased slow-wave sleep, instrumental for slowing heartbeat and relaxing muscles. the ylang ylang in
Heather
has been known to reduce anxiety, alleviate stress and help fall asleep faster. If you work outdoors or in air conditioning, it is worth having a bottle of
Braw Beard oil
at work too. The outdoor elements and air conditioning can dry the facial hair out quicker than normal, leaving it feeling brittle and irritated. If this relates to you, consider applying some
Braw Beard oil
at lunchtime as a top up. Then use the
boar bristle brush
to ensure even distribution throughout the beard for maximum coverage. I hope that helps answer when to apply
beard oil
? Once at the start of your day should be enough, but a slight top up later in the day may be required. Thank you for reading. JJ Join the #Brawtherhood
P.S. Use code – brawblog – at www.brawbeard.com for 10% off
Follow Braw Beard: Instagram –
http://instagram.com/@brawbeardoils
Facebook –
http://facebook.com/brawbeardoils/
Twitter –
http://twitter.com/@brawbeardoil
Subscribe to the Braw Beard Youtube channel for more videos.
https://www.youtube.com/brawbeard
Scottish beard care.
Born in Scotland, enjoyed Worldwide.