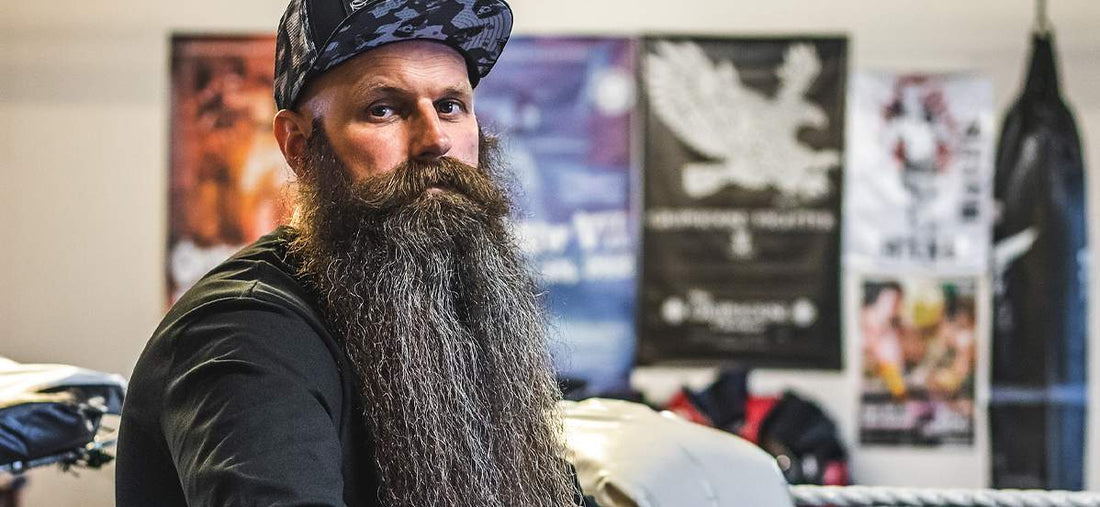 5 mistakes that KILL your best beard growth
It's amazing to me how many genetically gifted men are making crippling mistakes every day that are killing their best beard growth opportunity.
They're using beard oil, using derma rollers and binge watching episodes of Vikings and wondering why they're not getting the beard growth they desire.
If you're doing this… it's not your fault.
In addition, the men's grooming and cosmetics industry has fed you so many lies and false truths about beard growth that even smart people make these mistakes. I've even known barbers to fall for them.
"What are they?" I hear you ask.
Well, let me tell you…
Using cheap beard oil.
The beard oil that is found on supermarket shelves is low in price because it is mass produced and the ingredients are low quality. These are often packed with chemicals and preservatives to prolong shelf life, these ingredients can be damaging to your hair.
Thinking they need a kitbag full of different products.
There are so many products on the market now it gets confusing. Honestly, I even get confused with what's out there now. We have 5 simple products that will take care of any beard, any size.
Expecting quick results.
Beard hair grows at roughly 1.25cm per month. It takes a good few months to get decent growth.
Fearing the worst when beard hair falls out, then shaving.
It is perfectly normal to lose around 50 – 100 beard hairs EVERY DAY! Sounds scary right? But, the average male has around 30,000 follicles on their face, so losing some isn't going to make a dent.
See patches and assume they have a weak beard.
When you start growing your beard from clean shaven, you will almost always see a few small bald patches within your beard area. Don't worry, that is quite common. I have yet to meet the person with the 'perfect' beard.
If all these are the WRONG way to do things, then what's the right way?
The answer lies in this blog post > https://brawbeardoils.com/cant-grow-a-beard-valuable-info-to-make-you-rethink/
Thank you for reading, I hope it has been useful.
JJ
Join the #Brawtherhood
Scottish beard care.
Born in Scotland, enjoyed Worldwide.
P.S. Use code – brawblog – at www.brawbeard.com for 10% off
Follow Braw Beard:
Instagram – http://instagram.com/@brawbeardoils
Facebook – http://facebook.com/brawbeardoils/
Twitter – http://twitter.com/@brawbeardoil
Subscribe to the Braw Beard Youtube channel for more videos. https://www.youtube.com/brawbeard
Catch up on the Braw Cast podcast HERE
Youtube – HERE
Spotify – HERE
Apple Podcasts – HERE
Google Podcasts – HERE