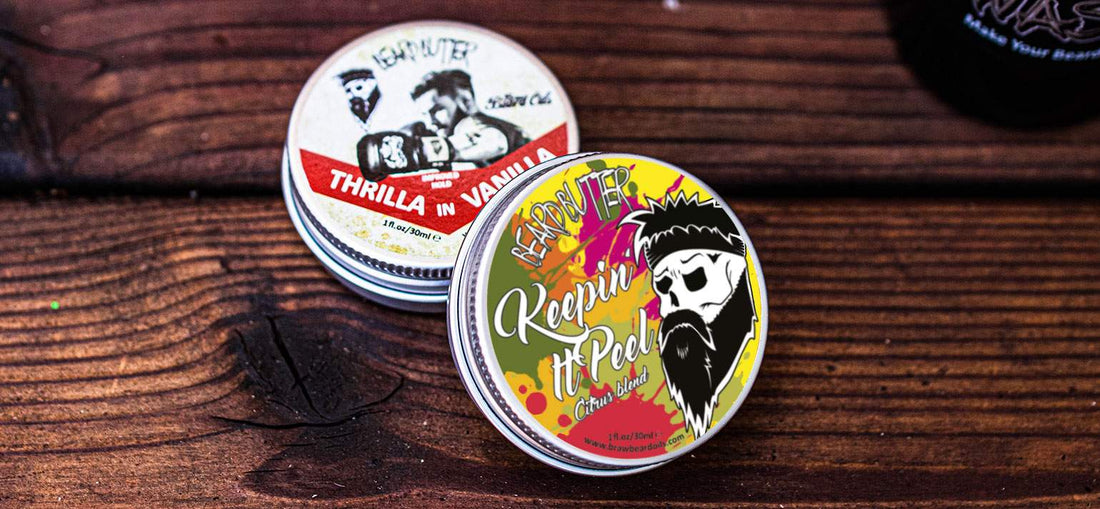 Crafting The Best Beard Butter With Luxury Ingredients
At Braw Beard, I take immense pride in my craft. When formulating the renowned Braw Beard Butter, my mission was clear: harness the best of nature to nourish, protect, and enhance the beards of those who trust Braw Beard products. Here's an insight into each carefully selected component that has elevated this product to the best beard butter.
What Makes The Best Beard Butter?
1. Mango Butter (Mangifera Indica)
The luscious mango is more than just a treat to our taste buds. The butter is extracted from its seed, which is recognised for its exceptional moisturising properties. Rich in fatty acids and antioxidants, it ensures your beard remains conditioned and the skin beneath stays hydrated, eliminating any itchiness.
2. Coconut Oil (Cocos Nucifera)
Drawing from age-old wisdom, coconut oil is a cherished inclusion. Not only does it moisturise, but it also boasts antimicrobial properties, fostering healthier hair growth. Its lightweight essence ensures the beard remains non-greasy. My choice is backed by research that applauds its conditioning properties.
3. Cocoa Butter (Theobroma Cacao)
From the heart of the cocoa tree, cocoa butter has been a staple in the formula. It provides a protective barrier that locks in moisture, combating beard dryness and breakage.
4. Avocado Butter (Persea Gratissima)
Harness the vitamins A, D, and E from the creamy avocado butter to feed the beard and the skin beneath. It plays a pivotal role in curbing inflammation and preventing the dreaded beardruff.
5. Shea Butter (Vitellaria Paradoxa)
In the quest for softening and soothing, shea butter emerged as an obvious choice. It softens those stubborn, coarse beard hairs, ensuring manageability, and offers relief to skin irritations lurking beneath.
6. Beeswax (Cera Alba)
Beyond just giving the butter its structure, beeswax styles by offering a natural hold. Its moisturising attributes seal in the nourishment from the other ingredients, promising prolonged hold while maintaining softness and sheen.
7. Vitamin E (Tocopherol)
Every product is complete with the touch of Vitamin E. As a potent antioxidant, it challenges free radicals, safeguarding your beard's and underlying skin's health. Its moisturising prowess further minimises any chances of split ends.
My philosophy at Braw Beard is simple: Quality is paramount. I have curated a blend of nature's finest in the quest for the best beard butter. Braw Beard Butter isn't just a product – it's a testament to my commitment to you and your beard.
Get your Braw Beard Butter HERE
Thank you for reading; I hope it has been helpful.
JJ
Join the #Brawtherhood
Scottish beard care.
Born in Scotland, enjoyed Worldwide.
P.S. Use code – brawblog – at www.brawbeard.com for 10% off
Follow Braw Beard:
Instagram – http://instagram.com/@brawbeardoils
Facebook – http://facebook.com/brawbeardoils/
Twitter – http://twitter.com/@brawbeardoil
Subscribe to the Braw Beard Youtube channel for more videos. https://www.youtube.com/brawbeard
Catch up on the Braw Cast podcast HERE
Youtube – HERE
Spotify – HERE
Apple Podcasts – HERE
Google Podcasts – HERE