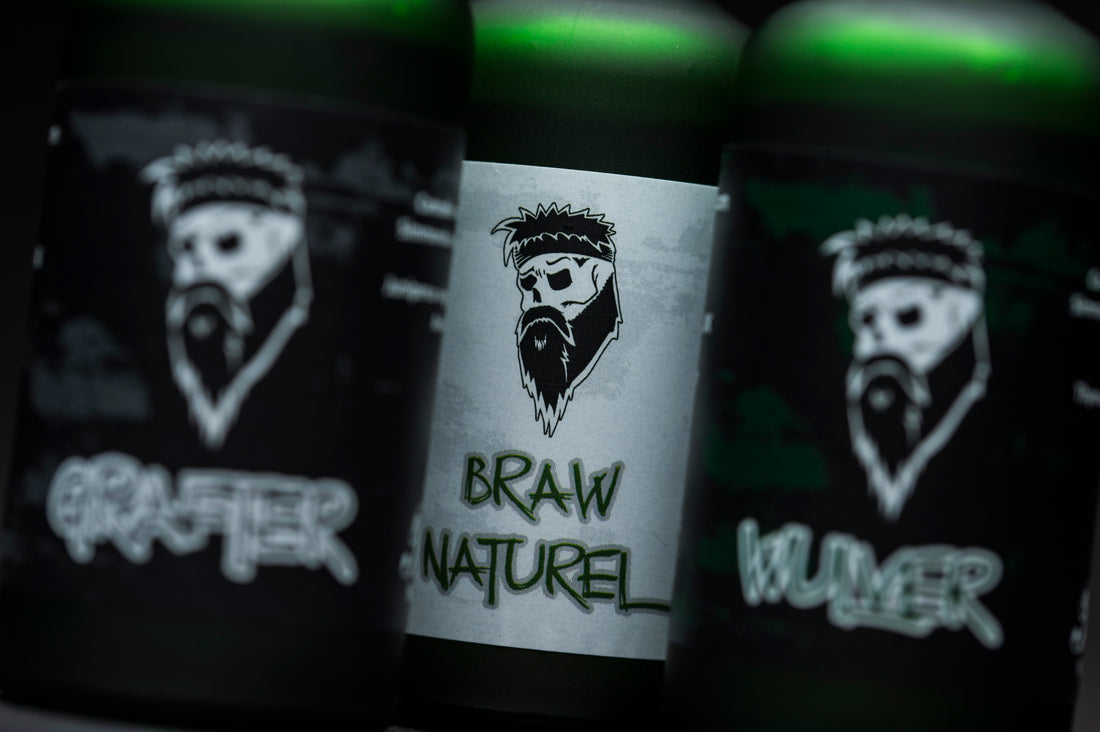 Using Hempseed Oil For Beard Growth - Here's Why You Need It
Why would you need hempseed oil for beard growth? Since the very 1st bottle of
beard oil
we made back in 2012, our main ingredient has been hempseed oil. It's been controversial on occasion because it's often misunderstood. People seem to panic when they read Cannabis Sativa... although the THC content is removed. I discovered the oil's power while learning sports massage therapy in 2011. It was always going to be a main ingredient.
Using Hempseed Oil For Beard Growth
Why do we use it? Because it's so beneficial to hair and skin. Nutritional benefits (note: don't drink the beard oil!) of hempseed oil are accompanied by topical benefits when it is used to moisturise the skin and hair. It also adds a protective layer to the skin, helps prevent rashes and provides relief for acne. Hempseed oil also helps to enhance the growth of hair in a number of ways. Among these is through the omega 3, 6 and 9 fatty acids, which are necessary in stimulating growth. Hair is made of keratin, of which up to 90% is a protein. Hempseed oil is able to provide this protein during growth as a basic element of the hair.
Photo by Phil Wilkinson. We didn't add hempseed oil because it was cool, Braw always strive to bring you the best product possible. Thank you for reading. JJ Join the #Brawtherhood
P.S. Use code – brawblog – at www.brawbeard.com for 10% off
Follow Braw Beard: Instagram –
http://instagram.com/@brawbeardoils
Facebook –
http://facebook.com/brawbeardoils/
Twitter –
http://twitter.com/@brawbeardoil
Subscribe to the Braw Beard Youtube channel for more videos.
https://www.youtube.com/brawbeard
Scottish beard care.
Born in Scotland, enjoyed Worldwide.