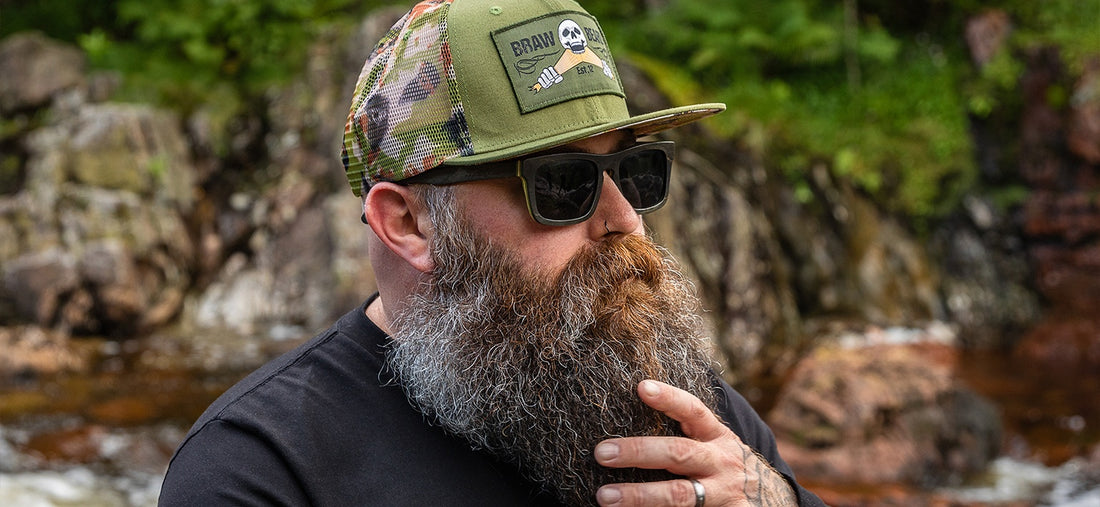 Beard conditioner? Here's what you need to know.
With so many variations of beard conditioner on the market, the confusion is real. On some shelves you'll see shampoo and an accompanying conditioner for use in the shower. But they then recommend using a beard oil after using the conditioner. Beard oil is a conditioner.
What does conditioner do?
Conditioner is a product which improves the feel, manageability and appearance of hair. It also moisturises the hair which allows the comb to glide easier through the hair. In other words, EXACTLY WHAT A GOOD BEARD OIL DOES. Don't get caught up thinking you need a beard conditioner to use in the shower alongside shampoo. You won't need one if the beard oil is decent. Why do you think Braw Beard doesn't produce one? Braw Beard oil is the conditioner. It does the same job, but better.
What makes Braw Beard oil a good conditioner?
Below outlines Braw Beard oil's ingredients which are
100% natural
and chosen for the beneficial properties.
Hempseed oil
- contains omega 3, 6 and 9 fatty acids which may stimulate hair growth. The oil promotes blood circulation on the scalp too, it's easily absorbed by the hair which can help strengthen the hair, reducing breakages.
Jojoba oil
– it's an oil extracted from the seeds of the jojoba plant. It is rich in vitamins and minerals too. This oil is great as a moisturiser which is good for the scalp to reduce dandruff, itchiness and irritation.
Vitamin E
– the antioxidants in vitamin E oil have been known to repair damaged hair follicles and hair shafts. It is a deep moisturiser for your hair and skin which therefore reduces dry skin and irritation. Vitamin E oil may protect your hair from the elements too.
Argan oil
(not in
Grafter
,
Lover
or
Wulver
) – is produced from the kernel in the argan tree. Known as liquid gold, argan oil helps repair damaged hair and split ends. It is a great leave-in conditioner (which our beard oil is anyway) which can help reduce irritation, inflammation, sores and itchiness in the skin below under your facial hair. In addition, the fragrances are made from essential oils which are extracted from plants too. More details on these can be found
HERE
.
How to apply Braw Beard oil.
After using Braw Beard Wash in the shower, gently towel dry your beard. After that, dispense a few drops of Braw Beard oil into the palm of your hand. Rub your palms together and apply over your facial hair, massaging down to the roots. This will moisturise the skin underneath to reduce irritation and dry skin. Now your beard will be smooth and softer, allowing the beard comb to glide through, easily detangling the hair. Braw Beard oil makes you hair much more manageable. To read more about Braw Beard Wash, check
THIS ARTICLE
To find out what my personal daily beard care routine is, check
THIS ARTICLE
I have spent years creating & testing various beard care products and if you are looking for the essentials, all you need is a good
beard wash
, a good
beard oil
and a good
comb
or
brush
(depending on the length of your beard). However, we also have beard butter to tame the wispy hairs too if that is an issue you have. In conclusion, the best beard conditioner in our opinion is just a natural beard oil. I hope this helps when you are looking for a conditioner, invest in decent products. Thank you for reading. JJ Join the #Brawtherhood
P.S. Use code – brawblog – at www.brawbeard.com for 10% off
Follow Braw Beard: Instagram –
http://instagram.com/@brawbeardoils
Facebook –
http://facebook.com/brawbeardoils/
Twitter –
http://twitter.com/@brawbeardoil
Subscribe to the Braw Beard Youtube channel for more videos.
https://www.youtube.com/brawbeard
Scottish beard care.
Born in Scotland, enjoyed Worldwide.