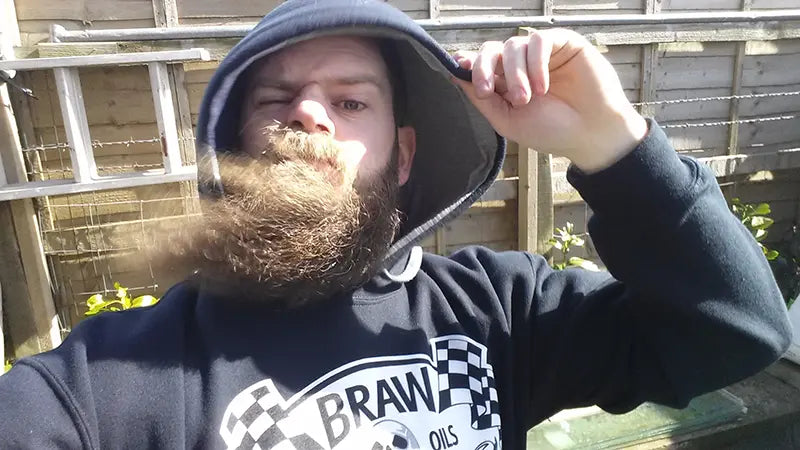 Do you have a nasty beard? Here's how to clean up your act!
Do you have a nasty beard?
We've heard it before,
"I use nothing but engine oil" yep, we can tell.
"I lube mine with lady juice" suuuuure you do.
"I'm not using that shit in my beard" no worries.
Now we're not saying you NEED beardcare products, no-one does, they are a luxury item, but a highly beneficial one.
We've not met a person yet who wants to get it on with a wiry, stragly, stanky ass beard, not one.
Now clean that chinsulation with beard wash, apply a scented beard oil or scented beard butter and brush 'that shit' through… different story.
See, 'that shit' has MANY benefits.
1. Beard wash, all natural, contains aloe vera, hydrates the skin and softens your chinpubes.
2. Beard oil, scented or unscented, your choice. Again all natural, keeps the hair soft, clean and healthy looking. It's like catnip for the ladies – according to WolverDean. It's like aftershave without the shave.
3. Beard butter, again scented or unscented options are available. Natural ingredients in this powerful wee potion. The beeswax holds the wispy hairs in place, saving you from adopting stray cat whiskers. Scottish summers are famous for their beautiful gale force winds. Get back indoors and just pull your beard back into shape with the butter.
4. Boar bristle brush, these soft bristles distribute the hair evenly, giving a fuller look. Small enough to fit in your pocket too.
5. Tash wax, do you finding yourself flossing with your moustache? Apply a little tash wax and tell it to stop playing with your food.
We're not trying to turn you into a pretty boy, shit, look at John… we just want to help you enjoy your beard.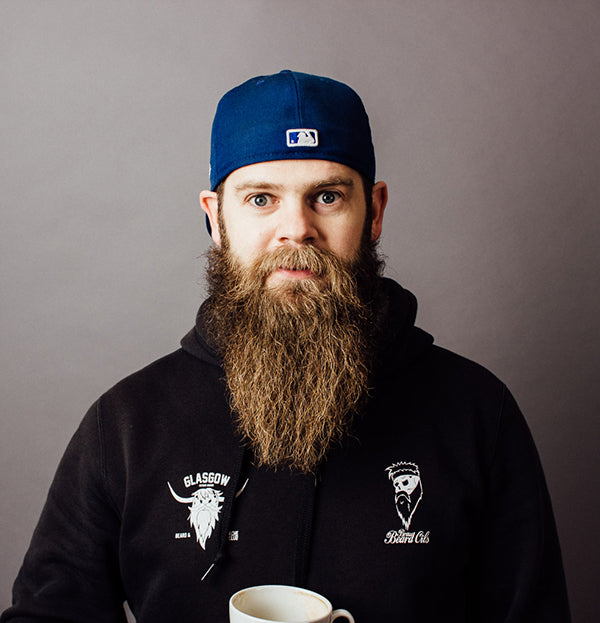 Now there's no excuse for a nasty beard!
Enjoy your facial hair, it grows for a reason.
Thank you for reading.
JJ
Join the #Brawtherhood
P.S. Use code – brawblog – at www.brawbeard.com for 10% off
Follow Braw Beard:
Instagram – http://instagram.com/brawbeardoils
Facebook – http://facebook.com/brawbeardoils/
Twitter – http://twitter.com/brawbeardoil
Subscribe to the Braw Beard Youtube channel for more videos. https://www.youtube.com/brawbeard
Scottish beard care.
Born in Scotland, enjoyed Worldwide.